Hot Tub Moves in the North East
We finished this week with a trip up to the North East of England which is a favourite part of the country of ours.
First job of the day was to collect a hot tub from Consett for Melanie and take it all the way up to Morpeth and deliver it to a new location. The Hot tub was in a garden at collection so we used the hiab to lift it out. At the delivery we lifted the tub off and over the customers fence into position.
Next Job was to visit a holiday park in Otterburn to collect a tub from a holiday lodge that was making its was from the North East  all the way down the country to Cambridge . The tub was located on a decked area in a lodge. Paul and Dave made short work or wrapping the tub and loading on to our spa dolly trailer ready for transport. This tub was coming back to our hot tub storage site where it will be securely stored ready for delivery next week.
Final job of the day was back down to Newcastle to meet Deborah to collect her tub from its current location and take down to Durham. This was a crane lift into the garden which our hiab crane made short work of.
Quite a busy day for The Hot Tub Mover this week.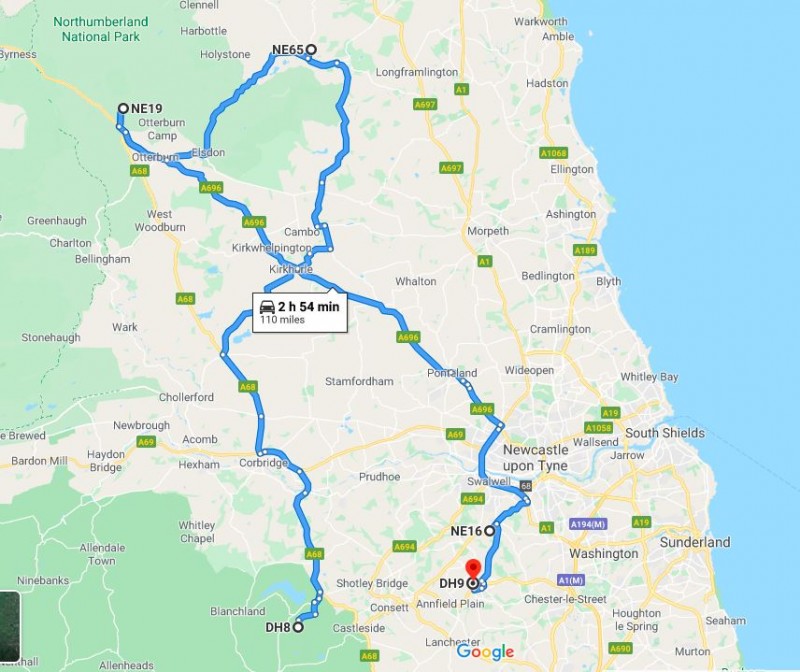 About The Hot Tub Mover.
We specialise in Hot tub moves, hot tub transport and hot tub delivery services across the UK. We are fully insured and have the correct equipment to move a hot tub safely and efficiently.
Our custom hiab crane enables us to lift hot tubs over walls and fences with ease.
Check our our rating of 5 Stars on Trustpilot.
Tel: 07525 326044 – Email [email protected]