How Much Does It Cost To Move a Hot Tub?
 How much does it cost to move a hot tub?
We Answer this question and a few other frequently asked questions in this article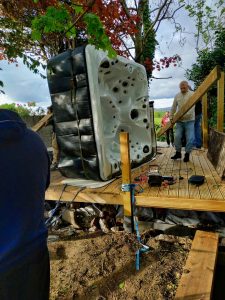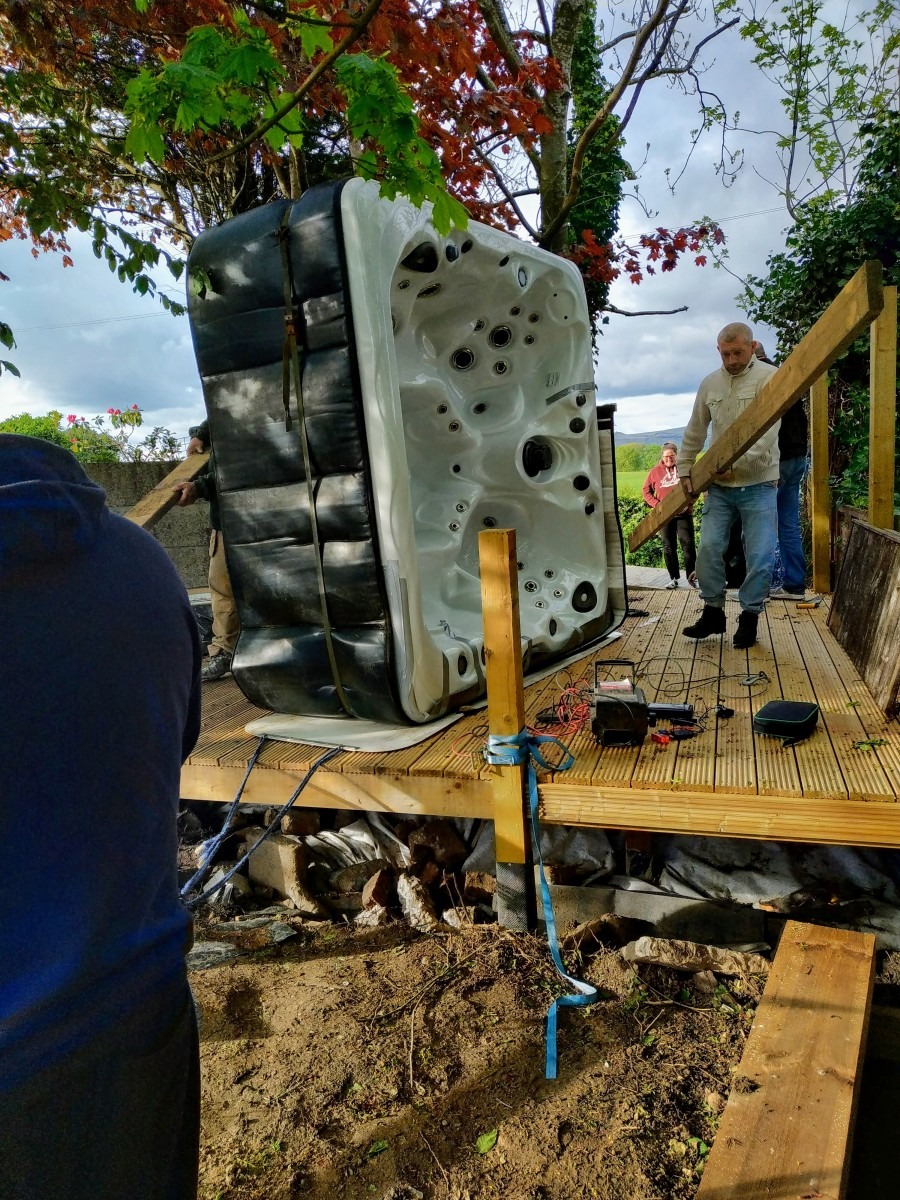 How much does it cost to move a hot tub?
Is there a Hot Tub Mover Near Me?
The Hot Tub Mover provides hot tub transport and delivery across the UK. We have moved hot tubs from London to Scotland and Scarborough to Blackpool. We are never very far away from anywhere in the UK so please call and get in touch and discuss your requirements. Chances are we will be somewhere near you in the near future.
What does your hot tub relocation service include?
Pretty much – we can cater for most hot tub moves. A typical move involves attending the the collection location to disconnect and drain the tub (if required.) After this, we will securely wrap and protect the hot tub ready to be moved. Depending upon the access, either a spa dolly or a sledge will be used to remove the tub and it will be loaded onto our truck or trailer for transport.
We will transport your hot tub to the delivery location and place the hot tub in your desired location.
The move team will keep your fully informed on the day so you can plan your day around your hot tub move.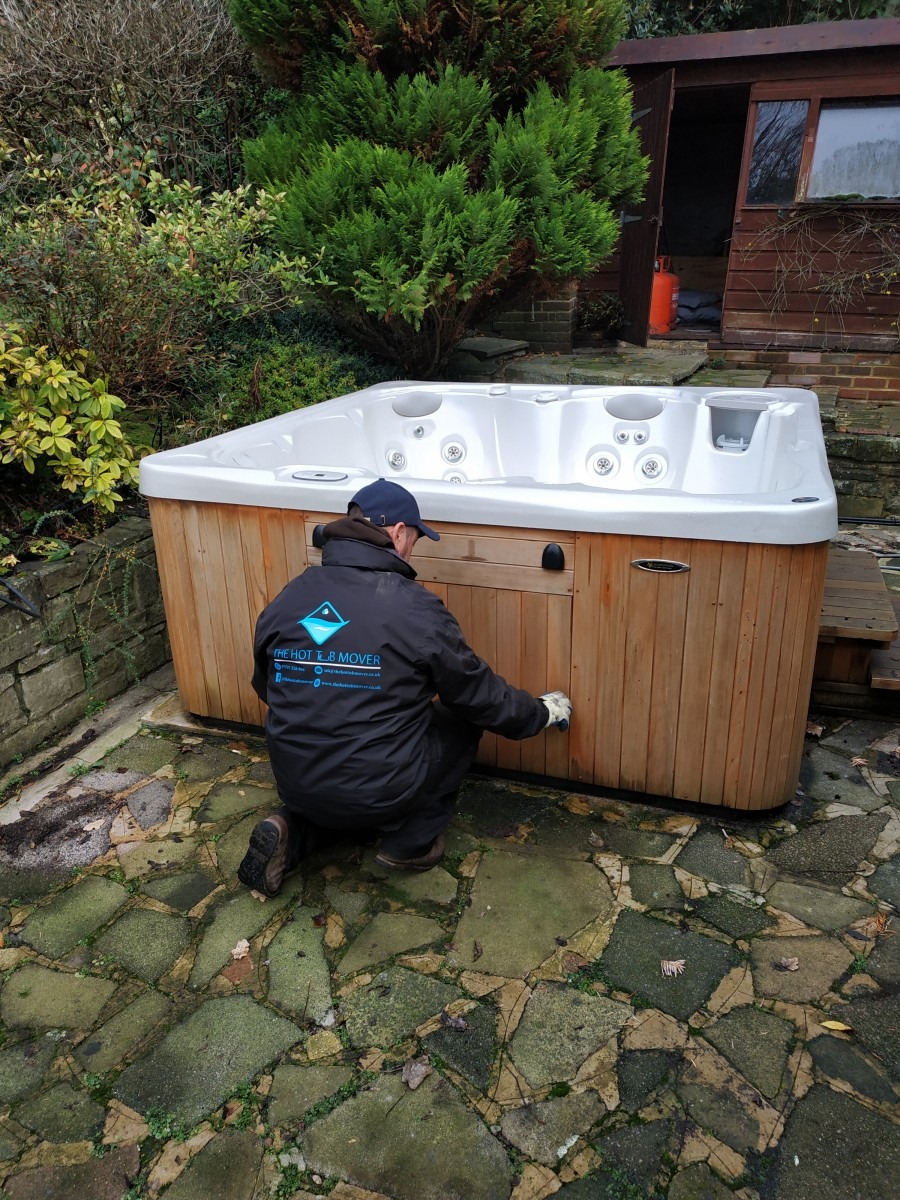 My Hot Tub Needs a Crane to Lift it – can you help?
Absolutely – The Hot Tub Mover owns and operates a bespoke hot tub truck with a small crane positioned on the back of the truck. The crane can lift hot tubs over fences, walls and gates with ease and avoid the expense of large cranes. Our crane will reach an impressive 8 metres and will lift most hot tubs with the exception of swim spas.
If a large crane is needed to lift over a house we can organise this for you and offer a one stop solution for your hot tub move.
Large cranes should be used as a last resort because of the cost – (£300 to £600) per lift and the need for potential road closures and local council permissions.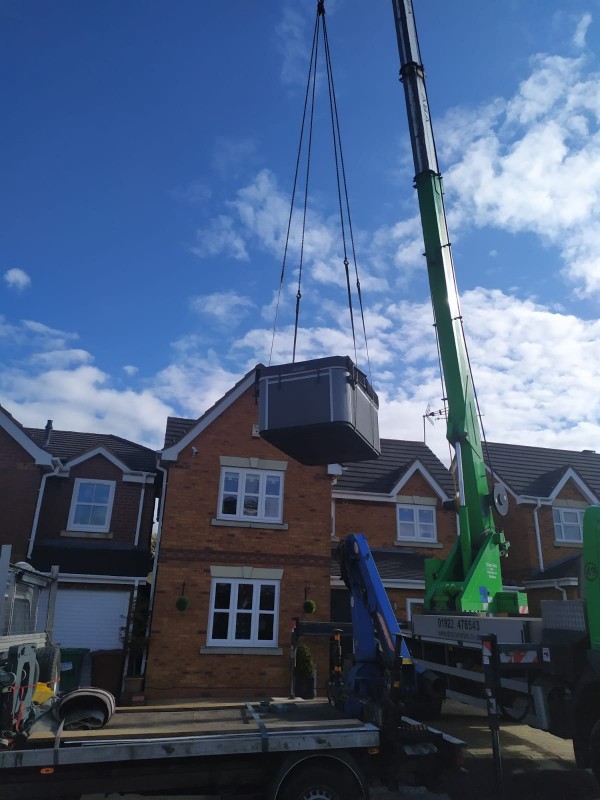 What about insurance when moving a hot tub?
Great question – The Hot Tub Mover is fully insured for public liability and goods in transit so your hot tub is in safe hands.
I'm buying a used hot tub – can you move it for me?
Yes of course, we regularly transport hot tubs that have been bought and sold via ebay, facebook etc. We will liaise with the other party and make arrangements for collection and delivery. Our Service takes the hassle away from you.
How Much Does It Cost To Move A Hot Tub
It depends – prices start from £250 and will vary based upon total distance, complexity and availability. We will always try and do our best for you and give you options to keep the costs as low as possible.
What payment methods do you accept?
Cash, bank transfer and credit/debit card. A deposit will be required and the balance of the payment is due at the delivery location. Sorry, we don't accept cheques or offer any payment plans or credit.
Can I not just use a "man in a van" from Facebook?
We get asked this all the time – have a read of this article
I'm moving House – do you provide hot tub storage?
Yes we can. We can offer short and long term storage options in our secure unit.
Please get in touch if you have some questions or would like to book a hot tub relocation – 07525 326044 or [email protected]
About The Hot Tub Mover.
We specialise in Hot tub relocation and hot tub delivery across the UK. We are fully insured and have the correct equipment to move a hot tub safely and efficiently. Our custom hiab crane enables us to lift hot tubs over walls and fences with ease.
Check our our rating of 5 Stars on Trustpilot.
Tel: 07525 326044 – Email [email protected]