Does A Hot Tub Fit in A Van?
One of the questions The Hot Tub Mover gets regularly is "Does a hot tub fit in a van?
The simple answer to this is "No".
Getting a hot tub up from the ground on to the edge of the loading area is one thing, getting it to fit is another.
We recently witnessed this situation  – the collection of a perfectly nice hot tub  where the buyer insisted on collecting themselves and brought a van – despite our advice to bring a trailer.
"We have a big van" was the response. Ok Hope its a big van then!
Guess what ….it didn't fit so the following happened…….
(all this was done by the hot tub buyer I might add…)
Morale of the Story – use a professional hot tub mover – like The Hot Tub Mover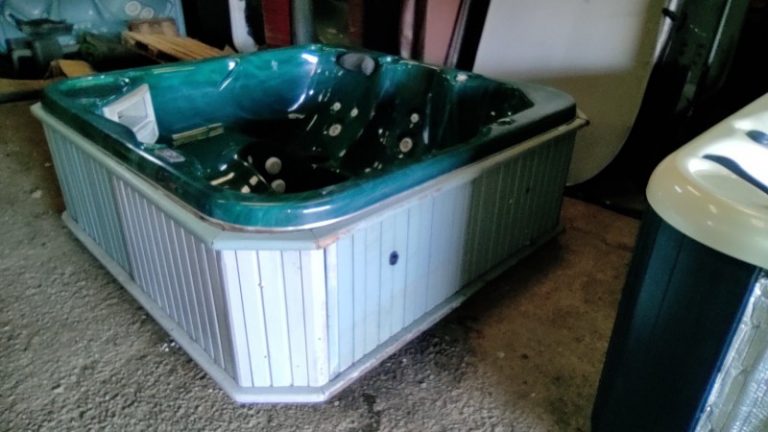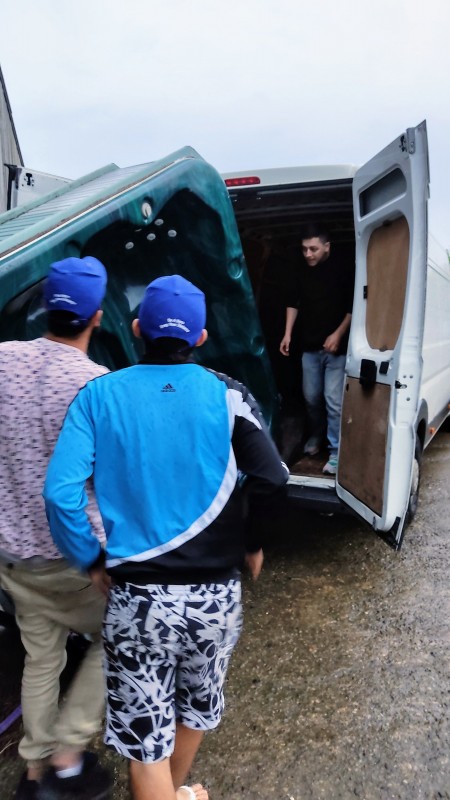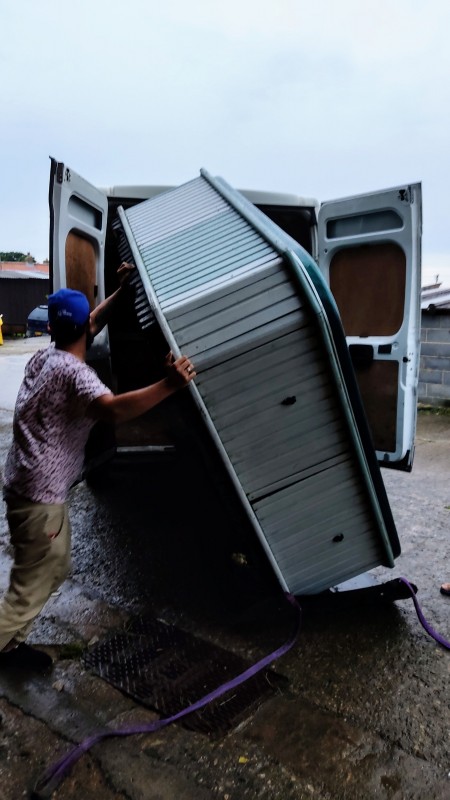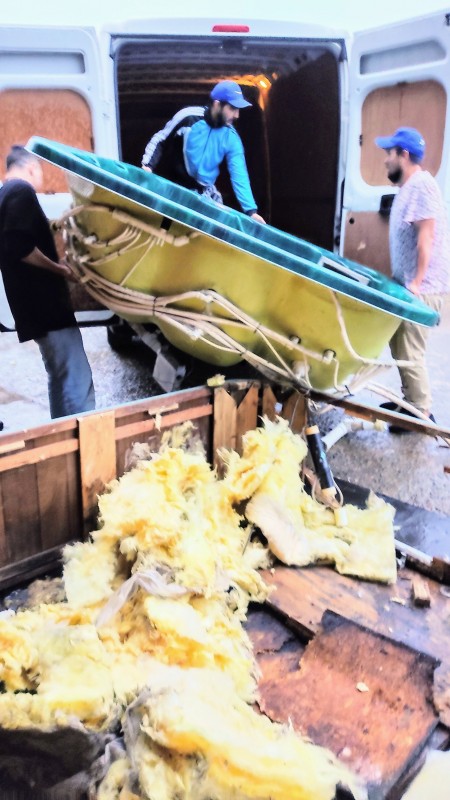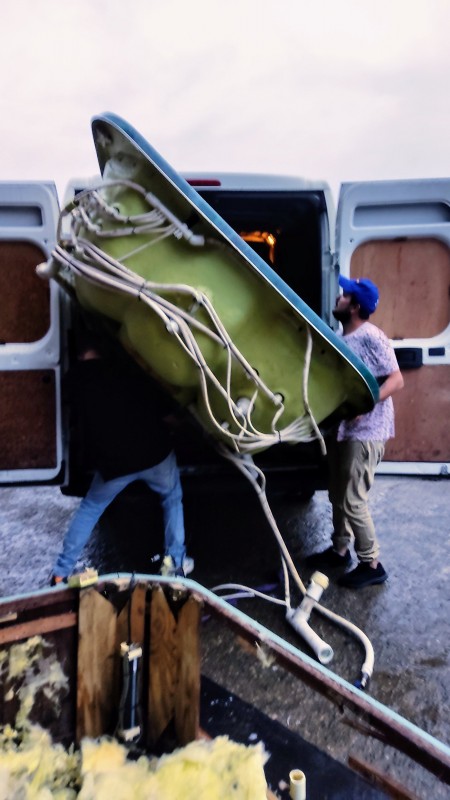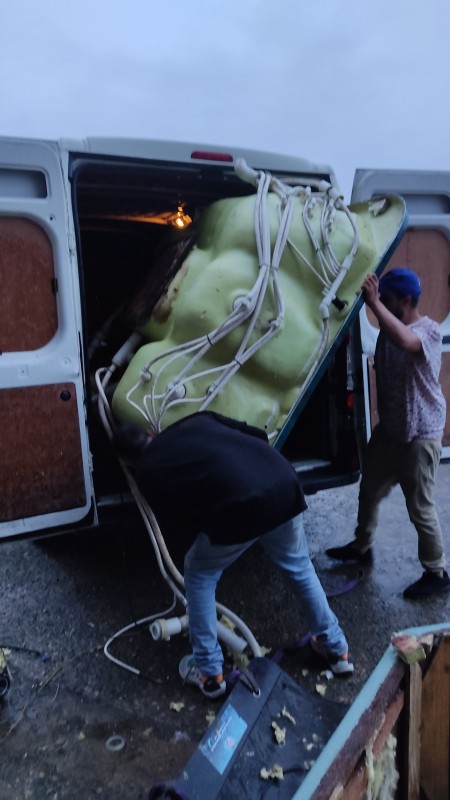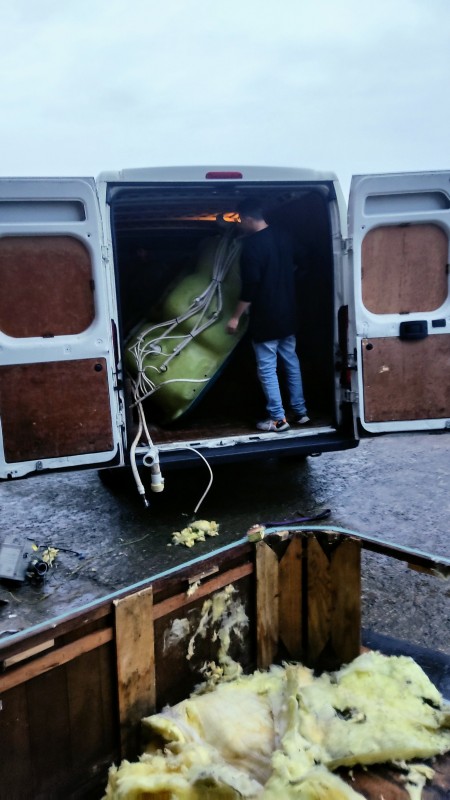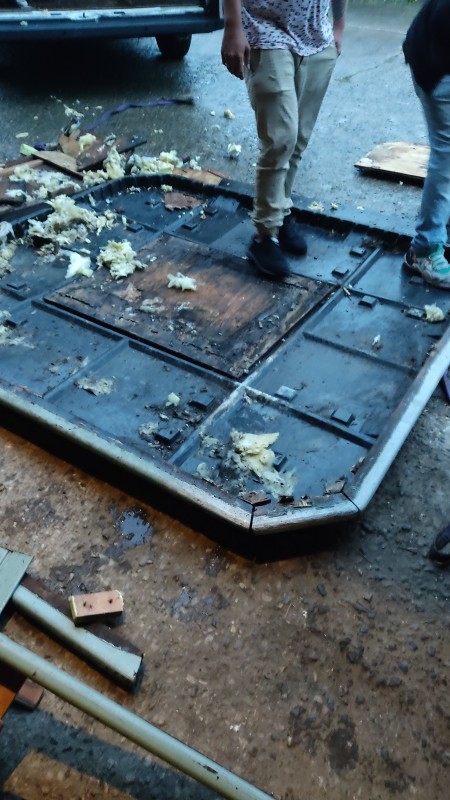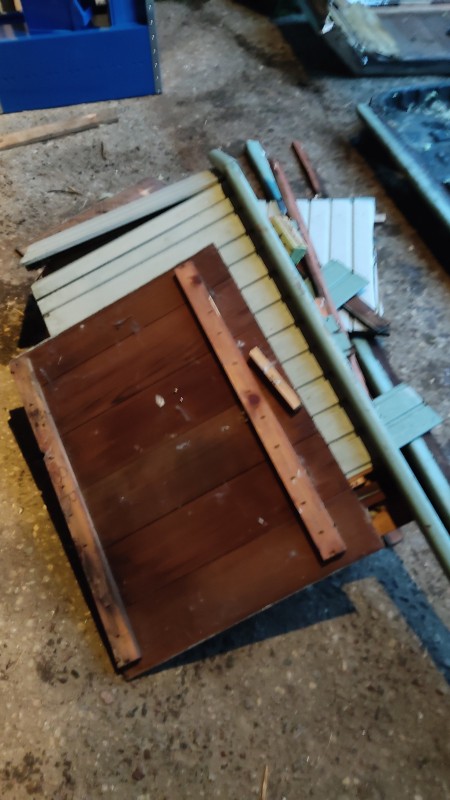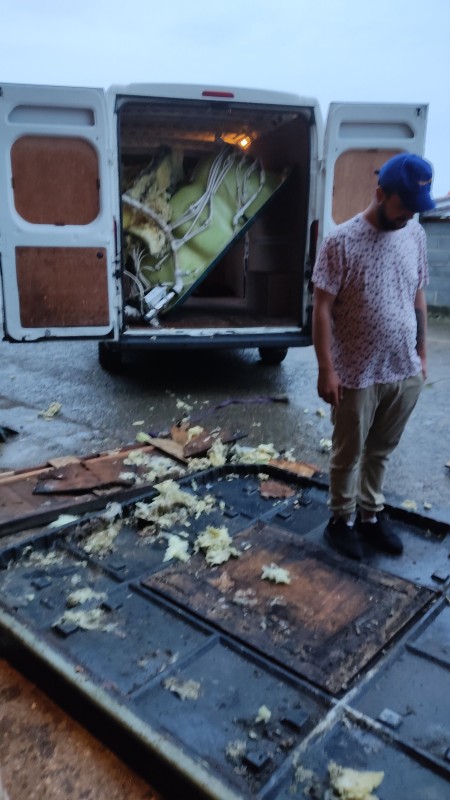 The Hot Tub Mover specialises in the following hot tub move services:-
Hot Tub Delivery
Hot Tub Relocation
Hot Tub Disposal
Hot Tub Removal
Hot Tub Storage – both long and short term
We are expert hot tub movers and are able to transport a tub anywhere in the UK. We have professional hot tub moving equipment including spa sledge, spa dolly and the airquee hot tub lifting wedge
The Hot Tub Mover owns and operates a custom hot tub truck crane which enables us to lift a hot tub over a fence or wall with ease.
The Hot Tub Mover is  fully insured for both goods in transit and public liability risk and our staff our fully trained to move a hot tub safely and efficiently.
We are rated 5 Stars on Trustpilot.