Hot Tub Removal and Delivery – Warrington – 14th July 2020
Hot Tub Removal - Warrington
Dave got in touch with the hot tub mover to seek help with a hot tub relocation in Warrington.
The hot tub removal and installation required the use of a crane – our truck mounted hot tub crane was ideal so we arranged to move the hot tub for Dave.
Paul and Dave made the trip and we also arranged for the hot tub to be serviced as soon as it was placed on site.
Nice job for the Hot Tub Mover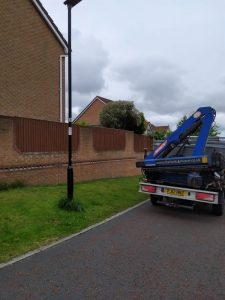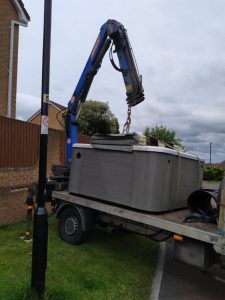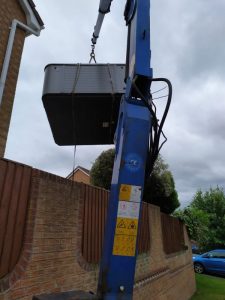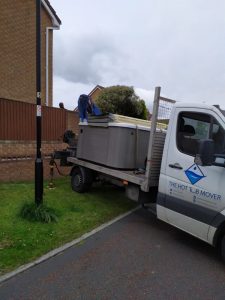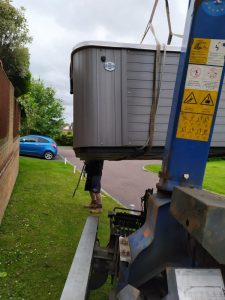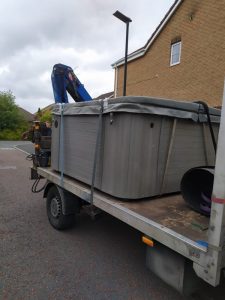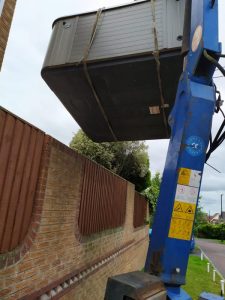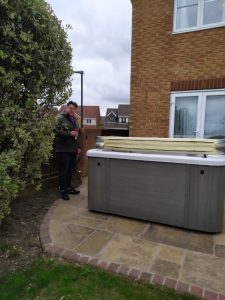 We specialise in Hot tub moves, hot tub transport and hot tub delivery services across the UK. We are fully insured and have the correct equipment to move a hot tub safely and efficiently.
Our hot tub crane truck enables us to lift hot tubs over walls and fences with ease.
Check our our rating of 5 Stars on Trustpilot.