Having the correct Hot Tub Moving Equipment to carry out all types of hot tub removal is vital.
The Hot Tub Mover has a selection of equipment listed below to ensure we can deal with all hot tub removals safely and efficiently including hot tub crane truck, spa sled, hot tub airbag, spa dolly trailer and our twin axle trailer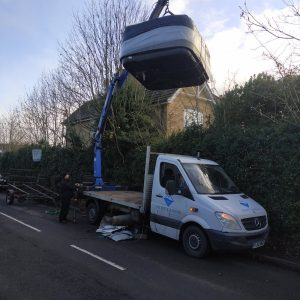 Hot Tub Crane Truck
We own and operate our own bespoke hot tub crane truck. capable of lifting 500kg at an impressive 8.2 metres of reach and 7 sq metres of load space.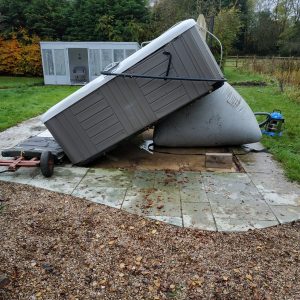 Hot Tub Airbag
The hot tub airbag allows a hot tub to be lifted safely and quickly on to its end ready to be moved onto the spa sled or spa dolly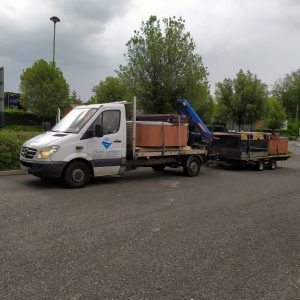 Twin Axle Heavy Lift Trailer
Our heavy lift twin axle trailer allows us to move multiple or large tubs with ease.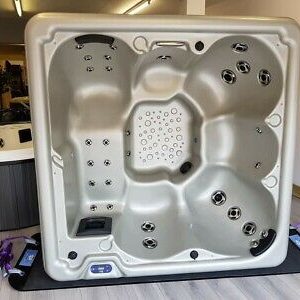 Spa Sled
The Spa Sled allows heavy hot tubs to be sled into place. Made from a durable anti-marking tough plastic and a protective foam upper to protect hot tubs from damage.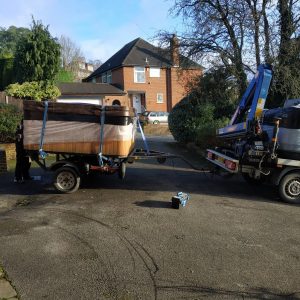 Spa Dolly Trailer
The custom designed spa dolly trailer allows us to collect a hot tub from your garden and load onto the trailer in a single easy process.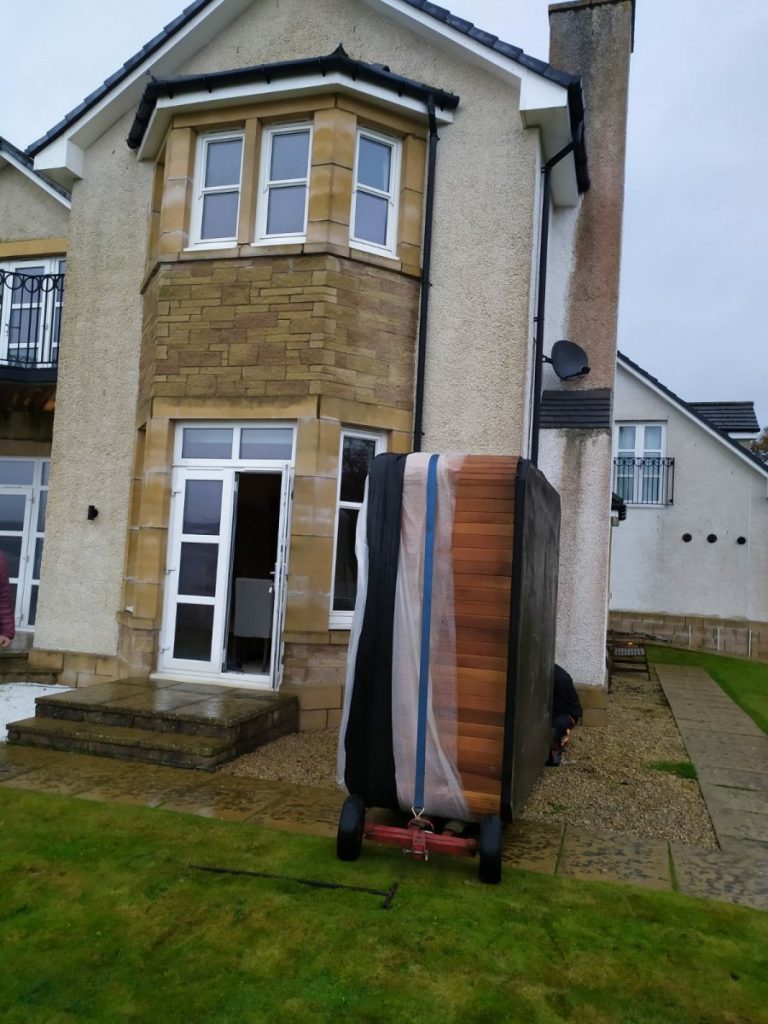 Spa Dolly
The spa dolly is an alternative to the spa sled. Capable of moving hot tubs in excess of 400kg's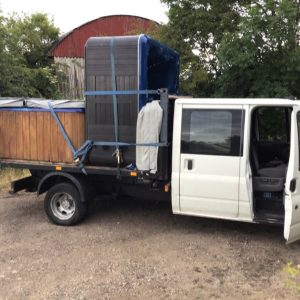 Custom Hot Tub Truck
Our Custom Ford Transit truck has an extended tipping bed which allows hot tubs to be loaded and lowered easily and safely on to the truck
We specialise in Hot tub moves, hot tub transport and hot tub delivery services across the UK. We are fully insured and have the correct equipment to move a hot tub safely and efficiently.
Our custom hiab crane enables us to lift hot tubs over walls and fences with ease.
Check our our rating of 5 Stars on Trustpilot.