Swim Spa Removal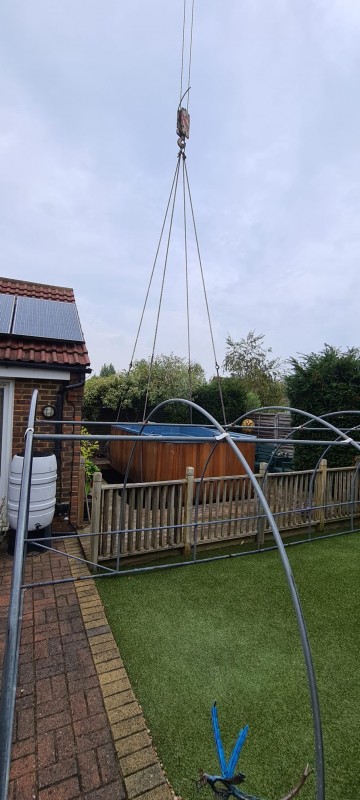 The Isle of Sheppey was our destination on Tuesday. Ade asked to look into the removal of an unwanted swim spa.
The spa had been installed originally with a crane so we decided the easiest and simplest thing to do was to remove the same way.
Head swim spa remover Luke managed the removal which took less than an hour. A simple lift out and on to our swim spa trailer to head North.
About The Hot Tub Mover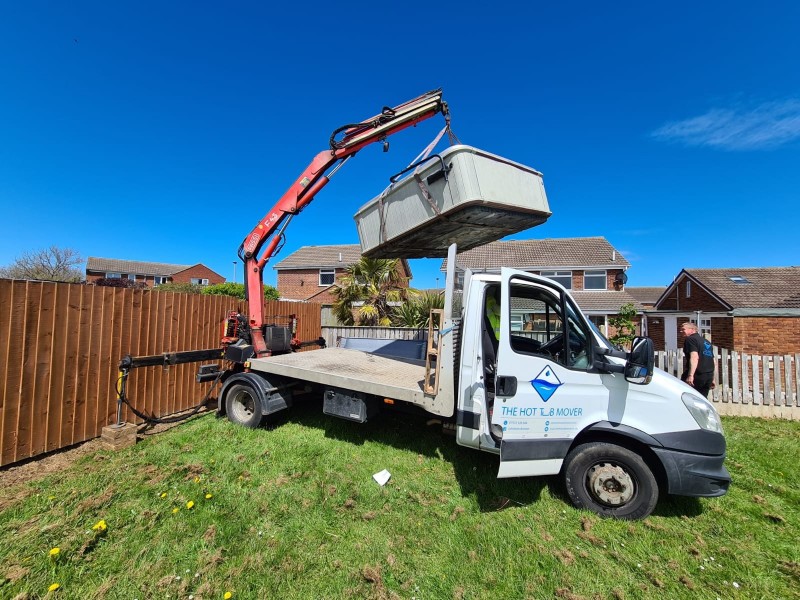 ---
We specialise in Hot tub moves, hot tub transport and hot tub delivery services across the UK. We are fully insured and have the correct equipment to move a hot tub safely and efficiently.
We carry out hot tub relocation and swim spa relocations for home users and business users alike offering our services to customers who are buying new and used hot tubs and customers moving home etc.
The Hot Tub Mover offers hot tub storage facilities should you need to store your hot tub for a period of time.
Our 2 bespoke hot tub crane trucks enable us to lift hot tubs over walls and fences with ease. Our trucks are capable of reaching 7.5 metres and lifting hot tubs up to 450kg at full reach.