Hot Tub Move -Not Quite - This time A Pizza Oven!!!
One of our jobs today was to move a Pizza Oven!!.
We do get involved in all sorts!
A Local businessman in Scarborough who owns a very high profile italian restaurant contacted the Hot Tub Mover for some help with a Pizza Oven !!!
Antonio needed a pizza oven lifting over a garden wall and into place in his garden so he could take his work home with him and crate delicious new recipes from the comfort of his back garden.
Paul used our hot tub hiab to lift the oven from the driveway over the wall and into position in the garden. These ovens are deceptively heavy but our hot tub crane copied easily with the weight and Dave guided Paul into position easily.
Another successful job for the hot tub mover.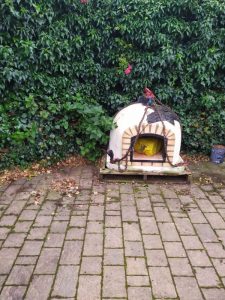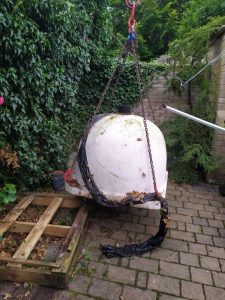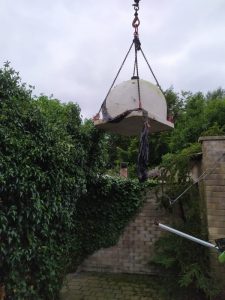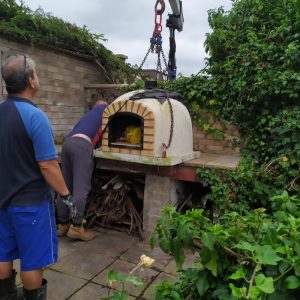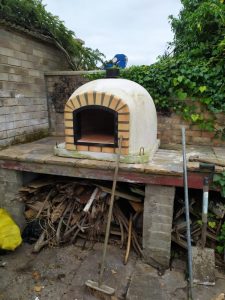 We specialise in Hot tub moves, hot tub transport and hot tub delivery services across the UK. We are fully insured and have the correct equipment to move a hot tub safely and efficiently.
Our hot tub crane truck enables us to lift hot tubs over walls and fences with ease.
Check our our rating of 5 Stars on Trustpilot.