Hot Tub Move – East Coast To West Yorkshire
We were asked to move a large hot tub from its home of a few years to its new home in West Yorkshire.
Collection was from a holiday park on the east coast. A large tub located under a gazebo. We pulled the hot tub forward and were able to simply lift on to our purpose built truck with our long 8 metre reach Hiab.
Delivery in West Yorkshire was onto a patio in an enclosed garden. Again, our long reach hiab was perfect for the job.
Need a hot tub moving? Get in touch with the experts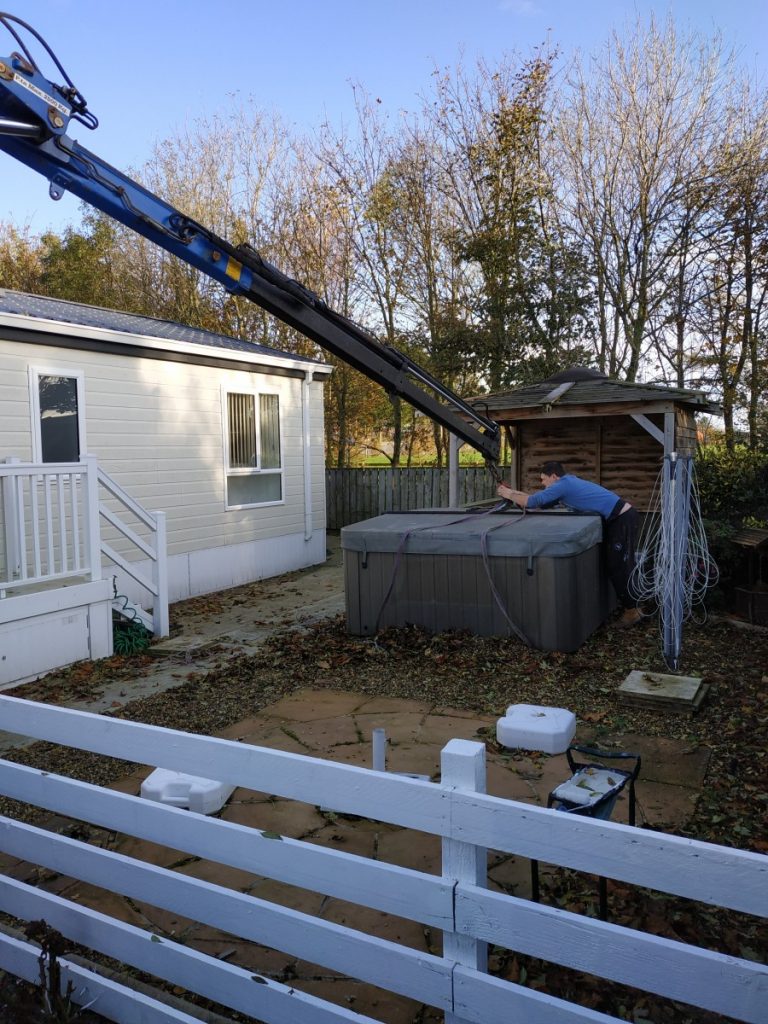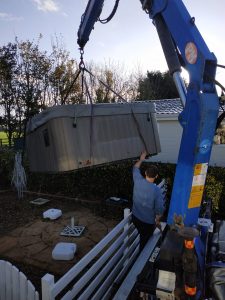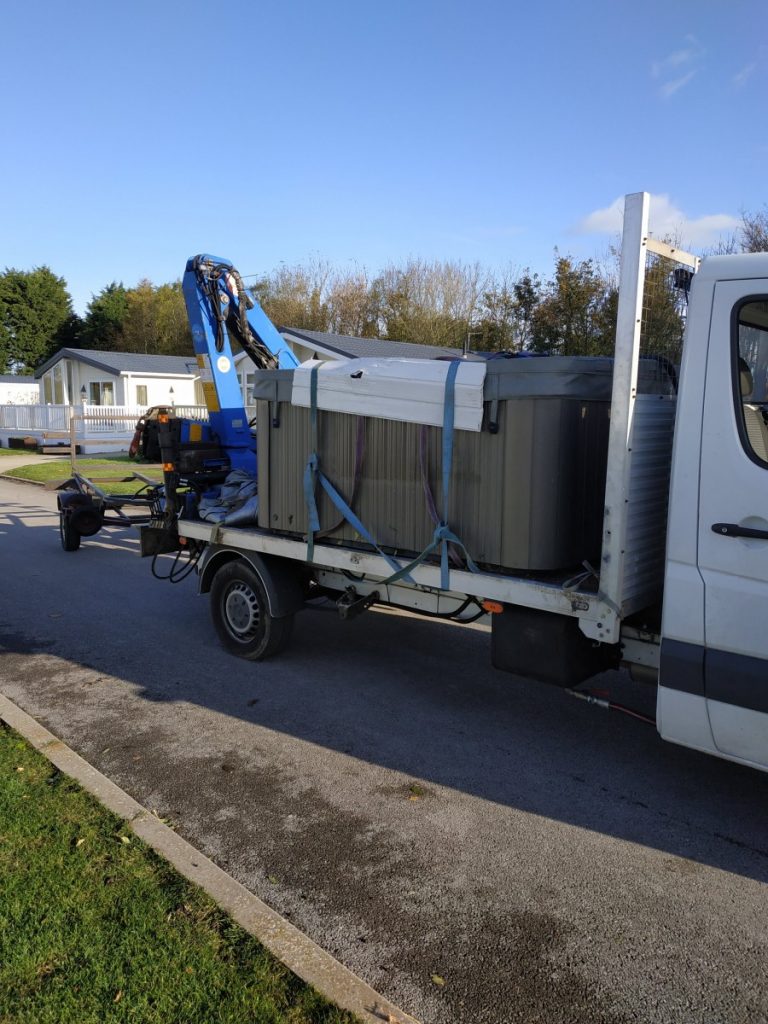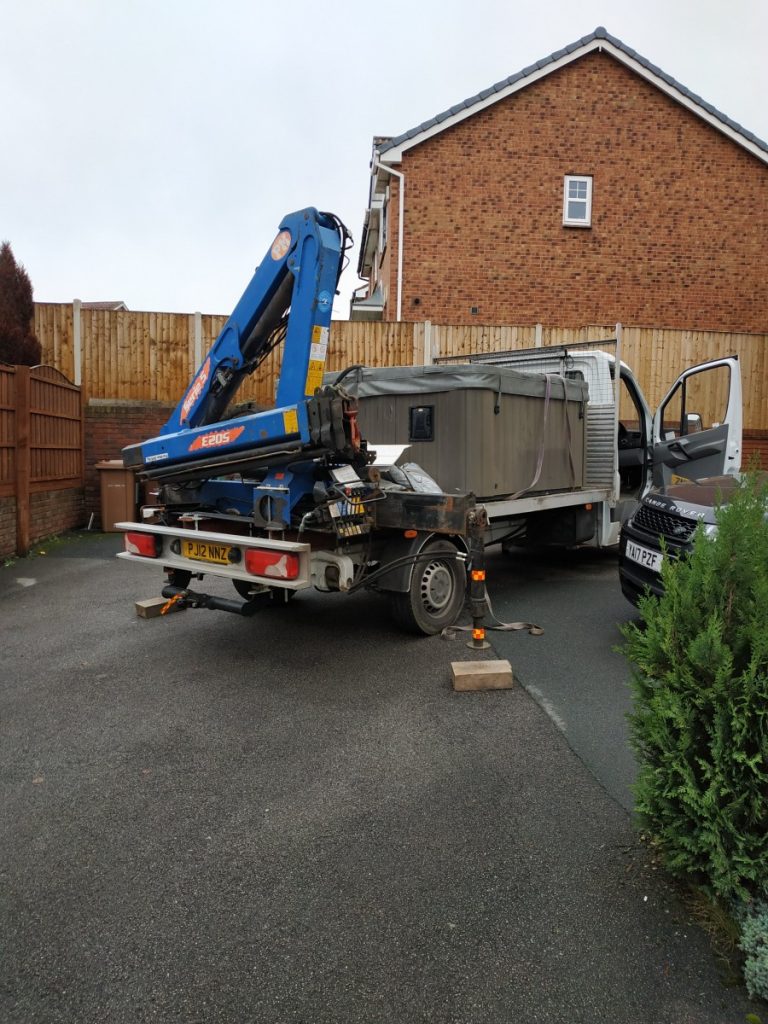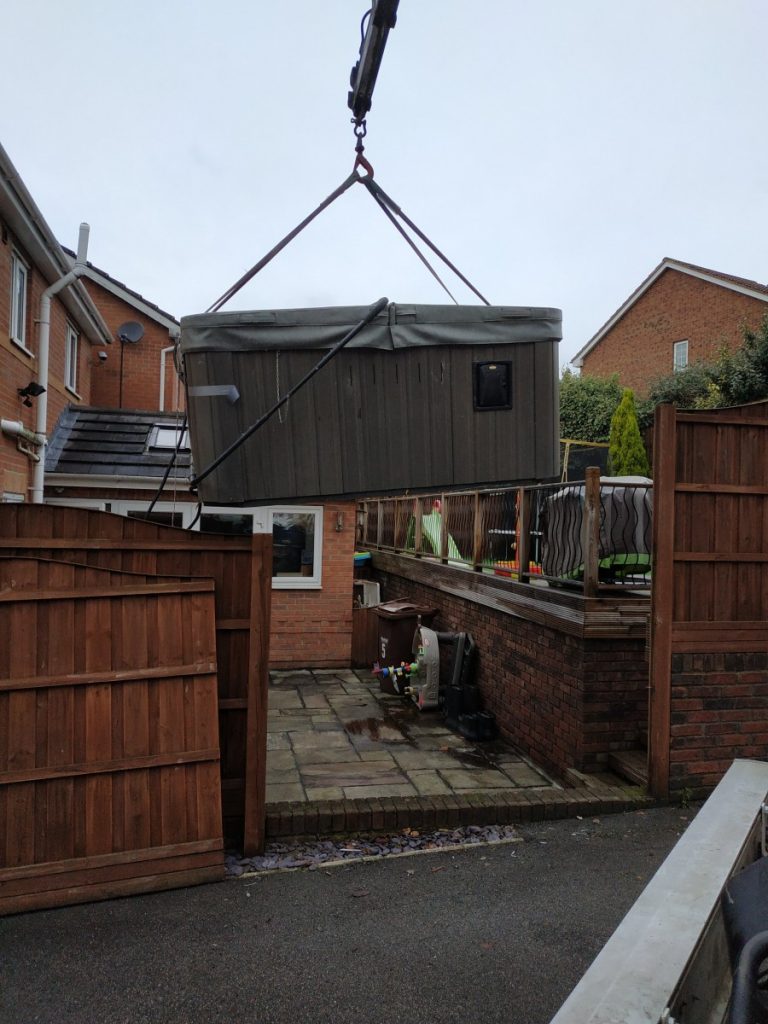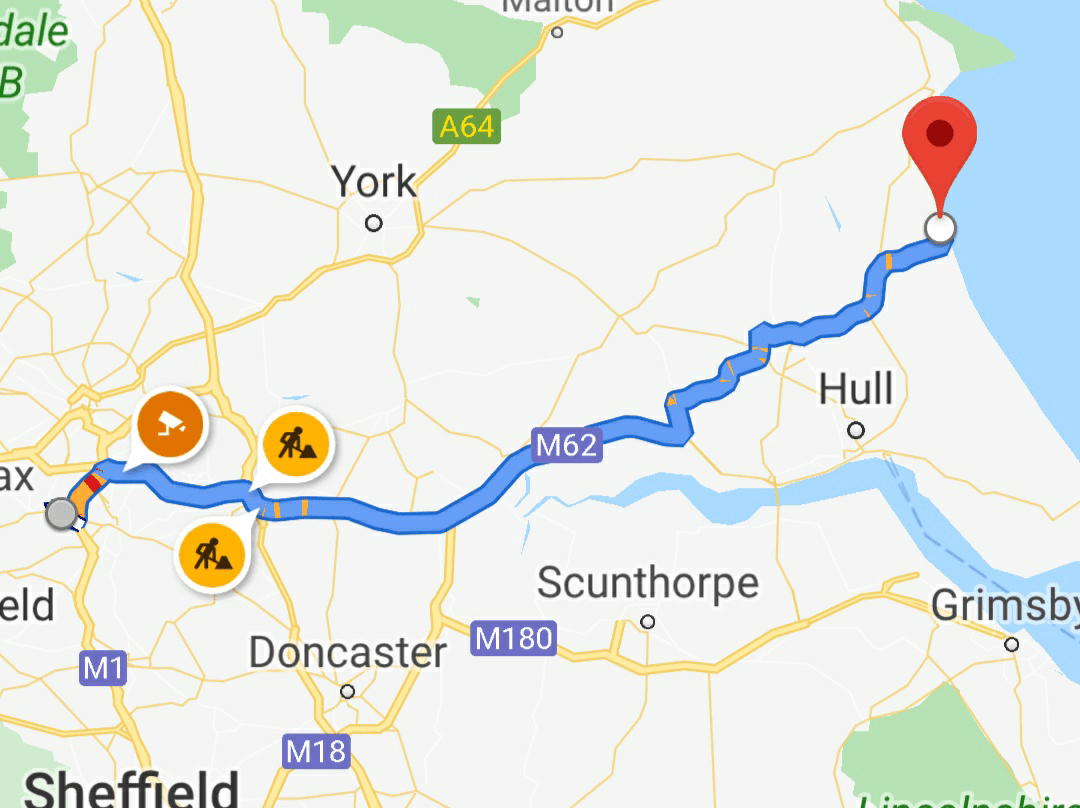 About The Hot Tub Mover.
We specialise in Hot tub relocation and hot tub delivery across the UK. We are fully insured and have the correct equipment to move a hot tub safely and efficiently. Our custom hiab crane enables us to lift hot tubs over walls and fences with ease.
Check our our rating of 5 Stars on Trustpilot.
Tel: 07525 326044 – Email [email protected]