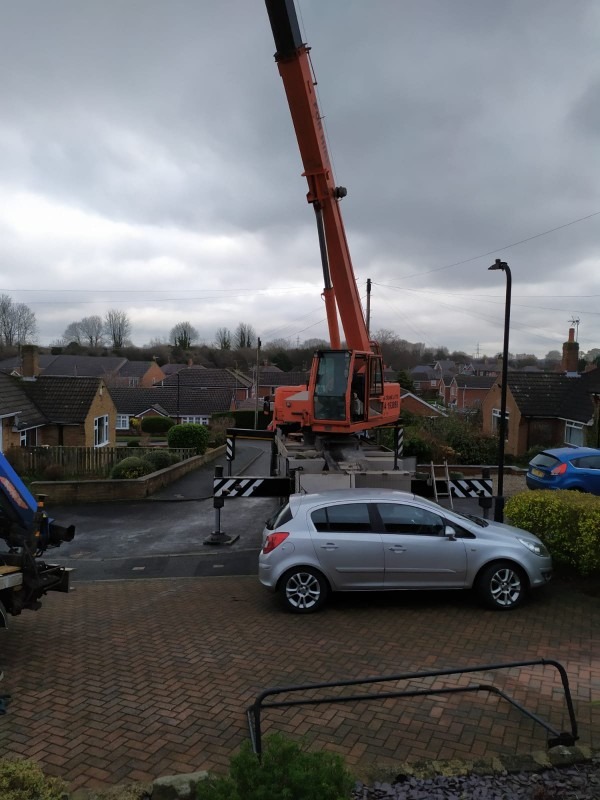 Hot Tub Transport from Knaresborough to a new home in Barnsley.
This was a slightly complicated move as the hot tub was in a back garden with no access to remove it. We discussed this with the customer and agreed a crane over the house was the only option. A crane company was contacted to lift over the house
Once the hot tub had been loaded up, it was transported to its new home.
At the delivery end, our hiab was used the lift the hot tub over the fence and into position read to be located in the customers man cave!
Another successful move completed by the hot tub mover with great feedback from customers
Free Guide about buying and moving a used hot tub here
View more of our work here
Thinking about a hot tub but not sure as yet – why not hire one from us