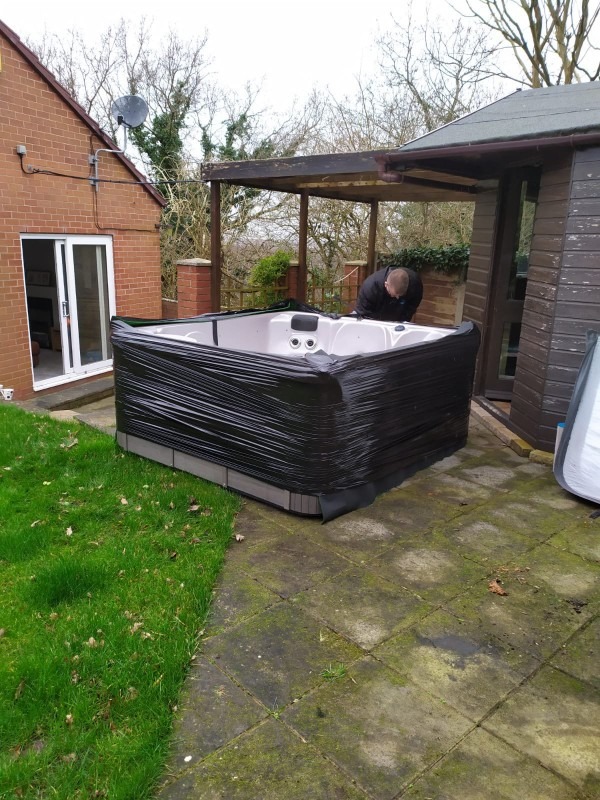 Today we carried out a hot tub delivery from its current home in Frodsham to Hawkeshead in the heart of the lake district.
This hot tub delivery was a slightly complicated one however the customer had provided a very good video of the hot tub in its current location so we were able to ascertain what was needed to remove the hot tub safely and securely ahead of arriving at the collection address.
Delivery in the lake district was via our hiab crane – taking the hot tub straight off the truck and into position. This minimises the risk of damage to the tub and certainly saves the backs of Dave and Paul!
Another successful hot tub transport run by The Hot Tub Mover.
About The Hot Tub Mover.
We specialise in Hot tub transport and hot tub delivery across the UK. We are fully insured and have the correct equipment to move a hot tub safely and efficiently. Our custom hiab crane is useful for lifting hot tubs over fences and walls.
Free Guide about buying and moving a used hot tub here
View more of our work here
Thinking about a hot tub but not sure as yet – why not hire one from us